Add to Favourites
Form 12BA is the statement displaying the particulars of perquisites, other benefits or amenities and profits in lieu of salary with value thereof.
Gateway of Tally > Display More Reports > Payroll Reports > Statutory Reports > Income Tax > Form 12BA.
Press C (Configure) to specify the details in the Print Configuration screen as shown:
Press Esc to return to print screen, press P(Print) to print Form 12BA for all Employees.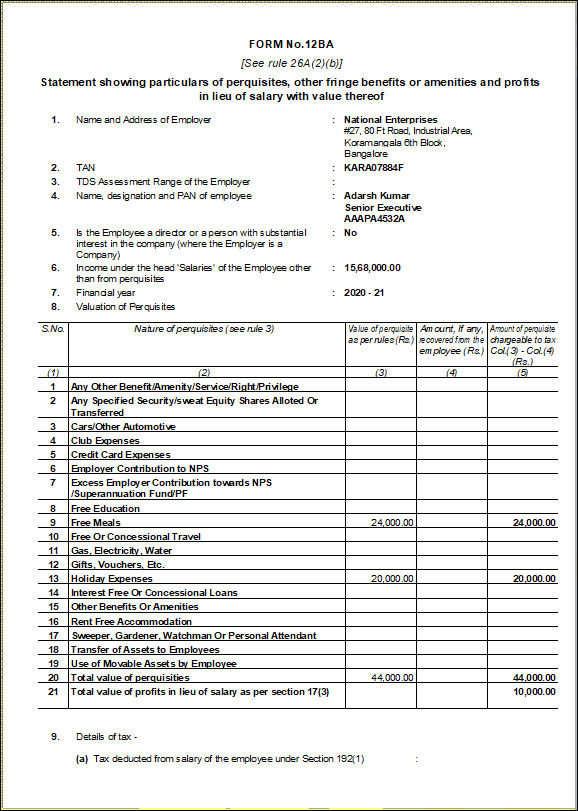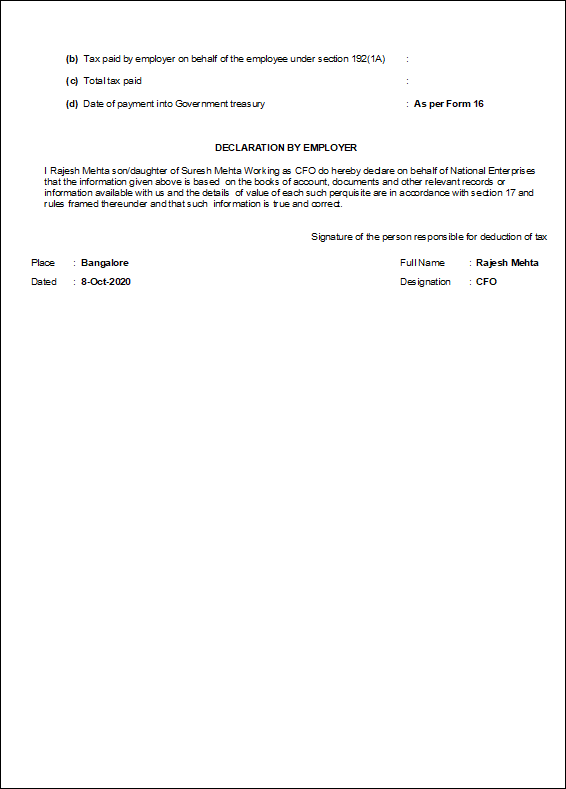 Similarly, Form 12BA for all the Employees (if applicable) can be printed.