Add to Favourites
In TallyPrime Developer, you can save the current file either in the existing format or a different format, or save all open files in the project.
To save a file
The file is saved in the current file, in the existing format.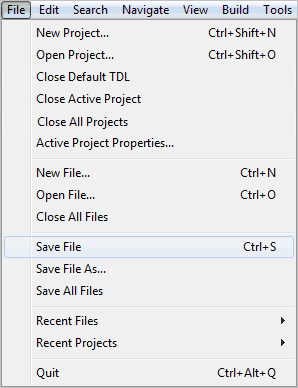 Select Save File As to save another copy of the existing file with a different name, and at a different location. The new file will become the current file in the active window.
Select Save All Files to save all the files open in the Project Browser window.
Click Save File, or Save All Files to save a file or all files within the project. These options are also available on the standard toolbar.