Add to Favourites
The Action browser displays the complete list of actions available in TDL. The actions can be viewed alphabetically, definition-wise or category-wise.
The Property window displays the details like total number of parameters, mandatory parameters, category, execution mode and return type of the selected action and further details of each parameter like parameter type, data type and mandatory flag.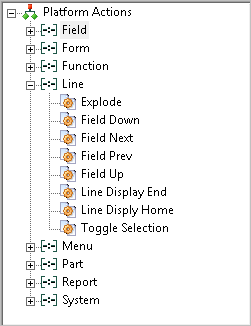 When the parameter is selected, the property window displays the description of the selected parameter.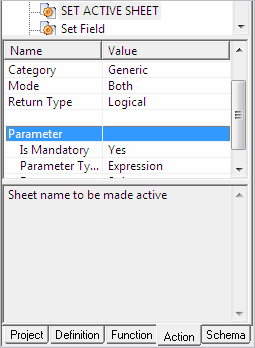 Action browser can be viewed Alphabetically/Definition-Wise/Category-Wise. By default, Actions are listed Category-wise.
To view the actions Alphabetically/Definition-wise:
Go to Tools> Preferences.

 Select the Explorer Options Tab.

Select the appropriate option alphabetically or Definition-wise .