Changing Nature of Removal while Passing Transactions
By default Tally will take Nature of Removal as Domestic . If you want to change the Nature of Removal while passing the transaction, then you have to enable the option Allow modification of Nature of Removal .
● Go to Gateway of Tally > Accounts Vouchers > F8: Sales > Press F12: Sales invoice Standard Configuration > Enable Allow modification of nature of Removal .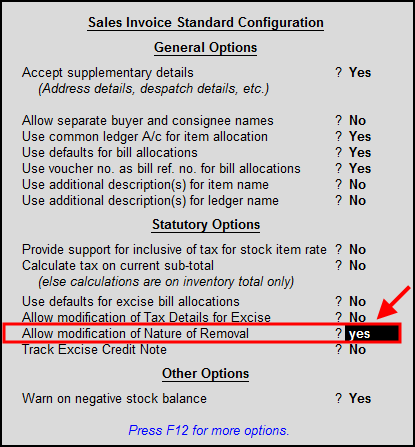 ● Now you will get list of nature of removal in Excise Sales invoice.