Record Sales Returns - GST Composition
You can record sales returns against an earlier sales transaction using a credit note.
Sales return using a credit note
1. Go to Gateway of Tally > Accounting Vouchers > Ctrl+F8 .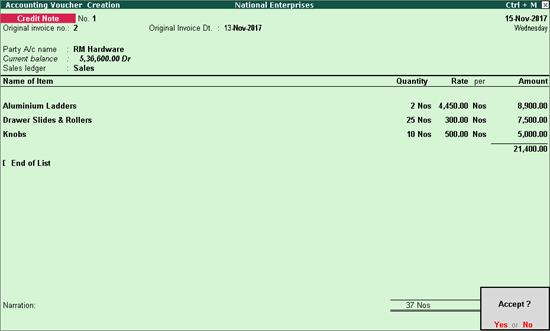 2. Enter the Original invoice no. and Original Invoice Dt. of the original sales against which you are receiving the goods.
3. In Party A/c name , select the party to whom the original sales was made.
4. Select the stock item which is being returned.
5. Press Enter to save.