Viewing Contact Details for Ledger Accounts
From the Ledger Vouchers report, it is possible to view the contact details of the ledger for reference. This is useful for bank ledgers. When more than one account number exists in the same bank, quick reference of the account details is possible.
To view contact details
1. Go to Gateway of Tally > Display > Account Books > Ledger .
2. Select the required Ledger. The Ledger Vouchers screen appears.
3. Click C : Contact . The Ledger Contact Details screen appears as shown below: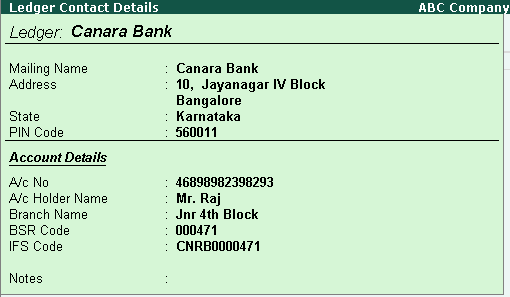 Mailing details and the account details are displayed in this screen.