Single Employee Report (Payroll)
The Single Employee report displays all the details of the selected Employee as specified in the Employee Master creation screen.
1. Go to Gateway of Tally > Display > Payroll Reports > Statements of Payroll > Employee Profile > Single Employee
2. Select the required Employee from the List of Employees and press Enter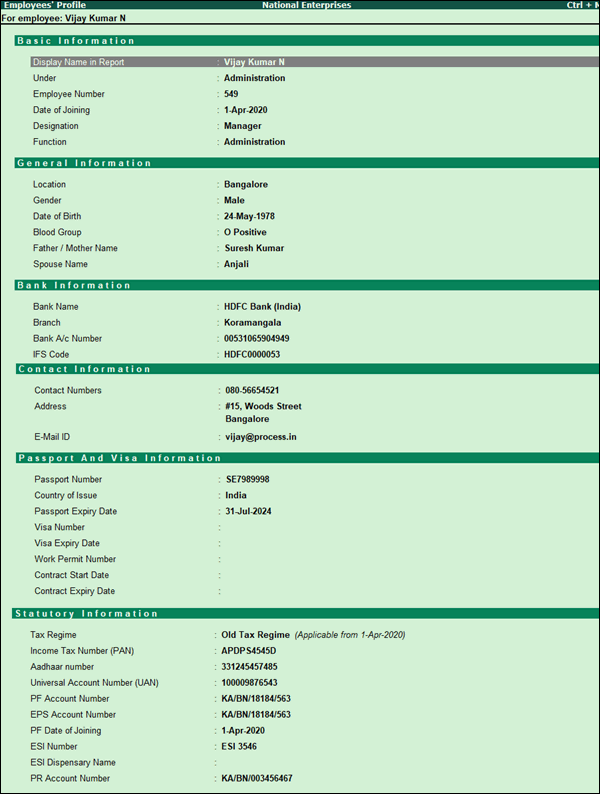 The above report displays the Basic Information, General Information, Bank Information, Separation Information, Contact Information, Passport and Visa Information and Statutory Information for the selected employee.