Apportion Expenses to Multiple Cost Centres
You can apportion an expense to multiple cost centers by enabling the option Use pre-defined cost centre allocations in transactions.
1. Go to Gateway of Tally > F11: Features > Accounting Features .
2. Set Use pre defined allocations in transactions to Yes .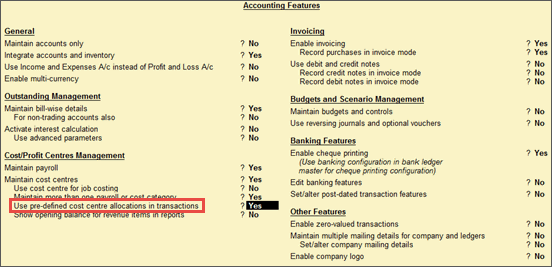 3. Press Enter and the Auto Cost Allocations screen appears.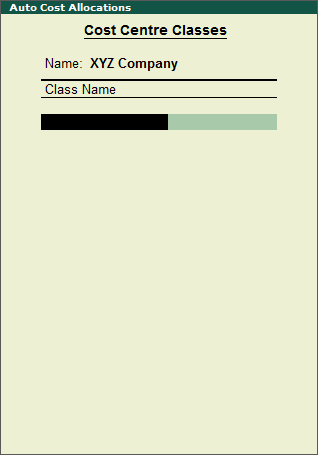 4. Type the Class Name and select the respective Categories and Cost Centers .
5. Enter the percentage of allocation for the cost centre.
6. Press Enter and allocate expenses to another cost centre or cost category.