Exclude Voucher Details (TDS)
The Exclude Voucher Details screen displays the count of all transactions not being considered for generating the returns.
To view the Exclude Voucher Details
1. Go to Gateway of Tally > Display > Statutory Reports > TDS Reports > Form 26Q .
2. Select Excluded Transactions .
3. Press Enter .
The Excluded Transactions Details screen appears as shown below: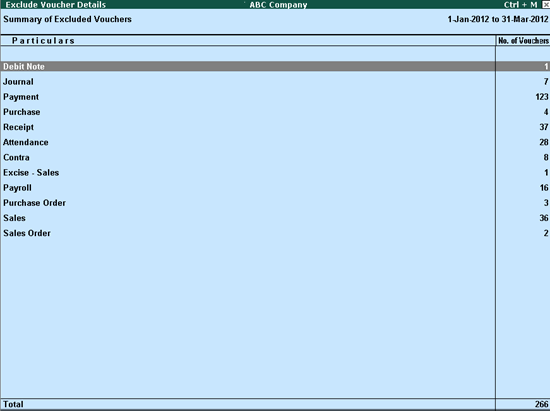 To view the transactions grouped under each category
1. Select the category or voucher type as applicable.
2. Press Enter . The Excluded Voucher screen will display the list of excluded vouchers for the selected voucher type.
3. Select the transaction and press Enter to view it in alteration mode.