Unable to export to MS Excel
Valid for: MS Excel 2007, MS Excel 2010, MS Excel 2013, MS Excel 2016
The error Unable to export. You need to add Tally.ERP 9 installation folder as a trusted location in your MS Excel appears while exporting data in the MS Excel format.
Cause
Microsoft Office treats capsule files from Tally.ERP 9 as unsafe, and prevents export to MS Excel.
Solution
To resolve this issue, change the Trust Center settings in MS Excel to mark Tally.ERP 9 as safe.
To change Trust Center settings in MS Excel
1. Open MS Excel.
2. Click the FILE menu.
3. Click the Options tab.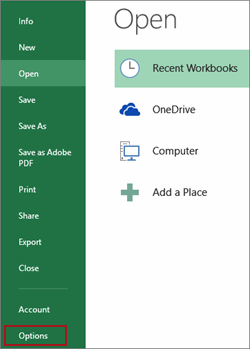 4. Click Trust Center in the pop-up window that appears, and then click the Trust Center Settings button.
5. Click Trusted Locations , and then c lick the Add new location button.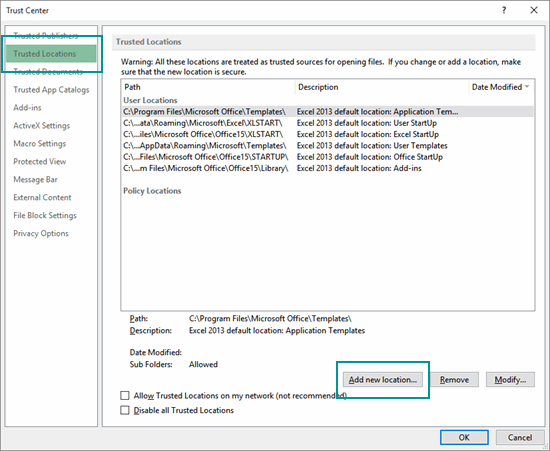 6. Enter the Path where Tally.ERP 9 has been installed on your computer. Select the check box Subfolders of this location are also trusted , and click OK .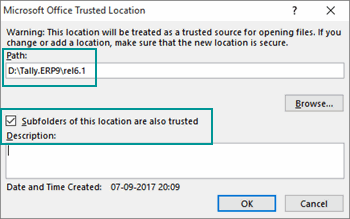 7. Click OK in the Trust Center screen to save the settings.