Re-importing Bank Statement in Bank Reconciliation
While selecting the bank statement for importing, all the statement including the ones which is already imported is displayed.
To hide the already imported statement
1. Click B: Bank Statement from the Bank Reconciliation screen. The Select File screen appears as shown.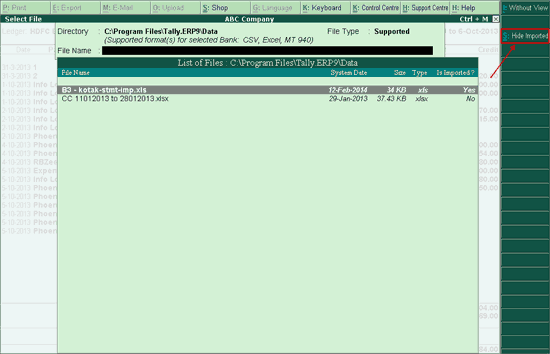 2. Click S : Hide Imported to display only the statement which is not yet imported.
o The S : Hide Imported is a toggle button which can also be used to S : Show Imported statements.
o If an attempt is made to re-import the bank statement, a message Bank Statement already imported. Continue? is displayed as shown below: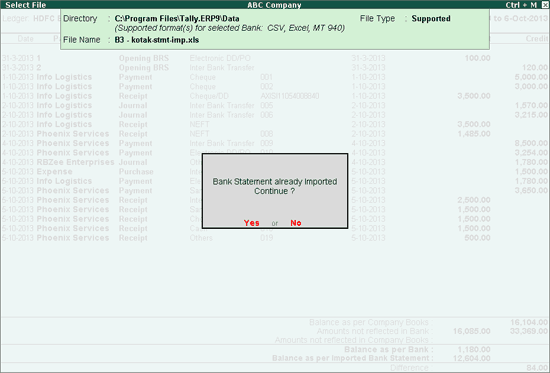 See Also
View Difference in Bank Balance
Auto Reconciliation of Banking Transactions
Reconcile Unlinked Transactions
Reconcile All Unlinked Transactions