Dollar Symbol ($) Appears in the MS Excel Sheet After Exporting Data From Tally.ERP 9
Valid for: MS Excel 2007, MS Excel 2010, MS Excel 2013, MS Excel 2016
Cause
Microsoft Office treats the capsule file from Tally.ERP 9 as a potentially unsafe file. Therefore, invalid symbols (like $) might appear on the MS Excel sheet after exporting data (for example, GSTR-1) from Tally.ERP 9.
Solution
This issue can be resolved by changing the settings of MS Excel to ensure that the capsule file from Tally.ERP 9 is treated as safe.
To change MS Excel settings
1. Open MS Excel.
2. Click the FILE menu.

3. Click the Options tab.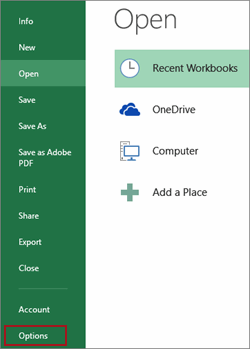 4. Click Trust Center in the pop-up window that appears, and then click the Trust Center Settings button.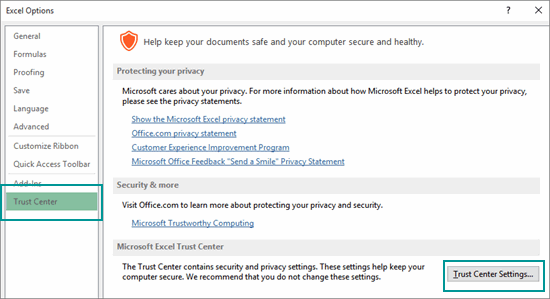 5. Click Trusted Locations, and then click the Add new location button.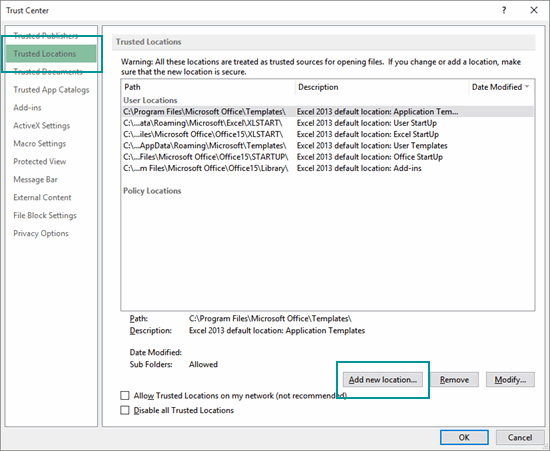 6. Enter the Path where Tally.ERP 9 has been installed on your computer. Select the check box Subfolders of this location are also trusted, and click OK.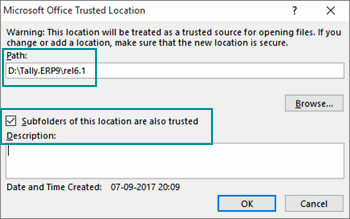 7. Click OK in the Trust Center screen to save the settings.