Creating TDS Nature of Payment
For payments attracting TDS, the relevant nature of payment is defined by the department with associated tax rate, section, payment code, and threshold limit. While creating a TDS Nature of Payment, you can press Ctrl+C to select the required nature of payment.
To create TDS nature of payment
1. Go to Gateway of Tally > Accounts Info. > Statutory Info. > TDS Nature of Pymts > Create.
2. Press Ctrl+C to view the list of Nature of Payment.
3. Select the required Nature of Payment.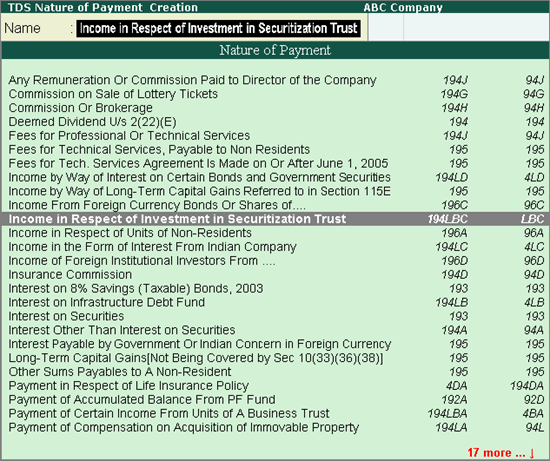 Note: The nature of payment Income in Respect of Investment in Securitization Trust has been introduced in release 5.4.
The Section and Payment code are displayed automatically.
4. Enter the Rate of TDS as shown below: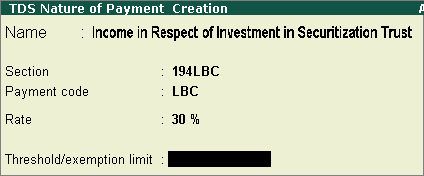 5. Enter the Threshold/exemption limit as applicable.
6. Click F12: Configure to configure more options.
7. Press Ctrl+A to save the details.